Ogura Racing Clutch and Roots blower (Supercharger)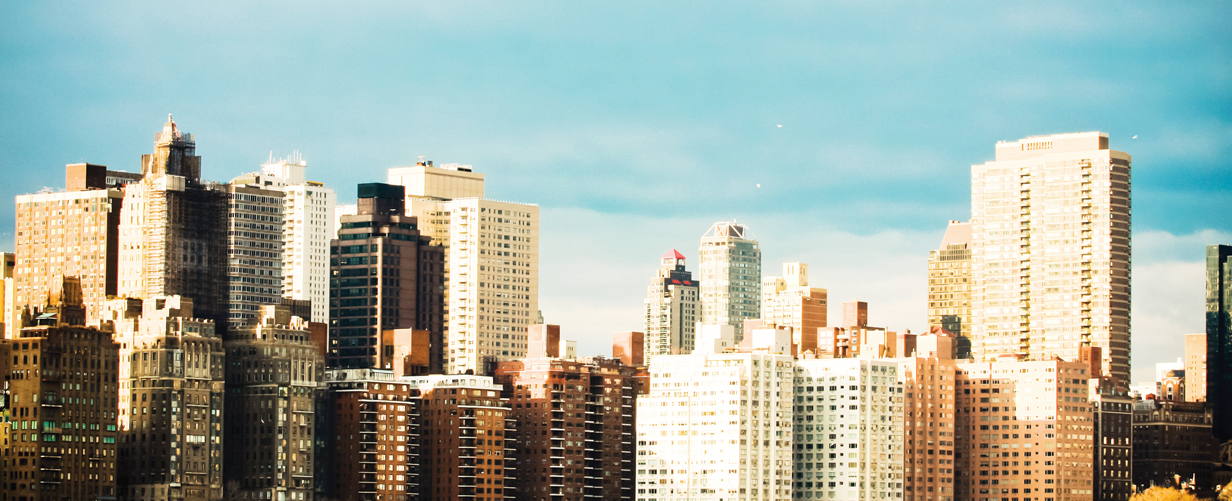 The Supreme Brand "ORC"
The Ogura racing clutches are a group of high power/high torque clutches for racing which exempli-fies our technology.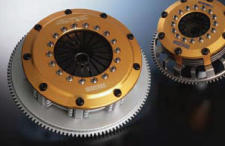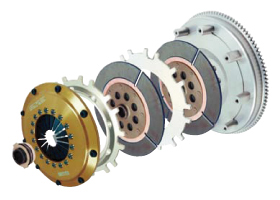 Our Technology and Product Reliability help Support Racing
Our racing clutch "RC Series" use a chromium molybdenum steel fly wheel which makes for an ultra-light fly wheel clutch with low inertia. They have been used in many cars for various competitions, including the winner of the All Japan GT Cham-pionship, the Super GT and Super Taikyu Race. Our knowledge and research of RC clutches have helped to continue improving the design, which has developed a highly reliable ORC clutch series.
Our Prominent Technology has spawned a Highly-Efficient Roots Blower Supercharger.
Ogura's supercharger is a roots type blower that works by pulling air effectively through rotating a pair of uniquely-designed rotors.
It has been used in many car and marine engine applications and it has also been used in various air supply systems.
Recently we have been developing higher efficient blowers due to the needs of the fuel cell industry.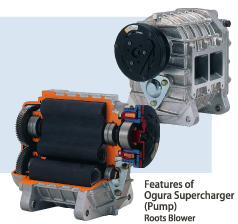 Supercharger used in Shuttle Train
A shuttle train is operated by forcing high air flow into the pads at the bottom of the train, lifting the train off the track so it can be easily pulled by a control cable, making for a ride that is very quiet and very smooth.
[ Features of Ogura Supercharger (Pump) ]
Unique rotor design, which spreads the air seal over a larger surface, giving high efficiency at both low and high speeds.
Special rotor coating reduces the chance for internal scoring against the casing and allows the supercharger to maintain high efficiency throughout its life.
Low inertial rotors allow engagement and disengagement of the supercharger via a clutch which saves energy and increases the life of the supercharger.
Due to a non-contact type of revolving part, it has less noise,less vibration and a long lifetime.
Housing is made of finned aluminum which is lightweight.