Field core coil assembly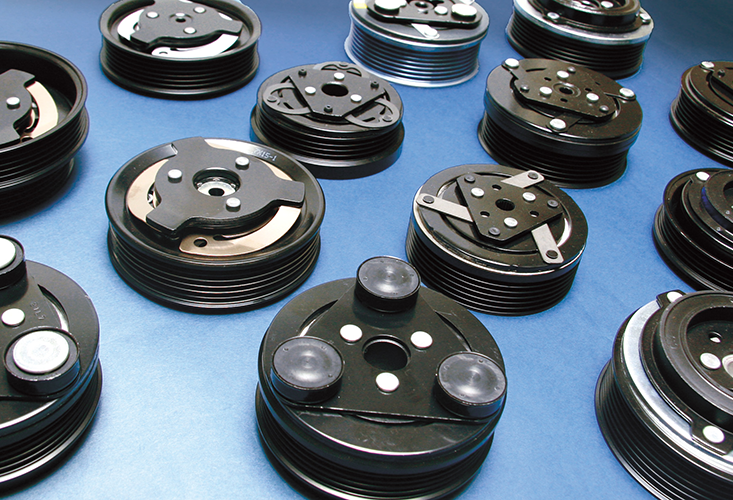 Automotive A/C Clutch mechanism:Field core coil assembly
Simple design of bobbin type field core coil assembly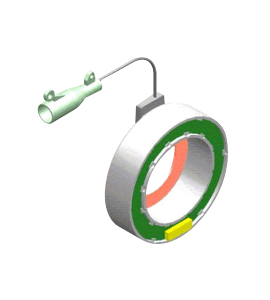 Simple design of bobbin type field core coil assembly makes it cost competitive and suitable for large productions. It is long life, highly recyclable and can be adopted to variety of clutches:
1) Normal type: without diode or temperature fuse, most versatile,
2) Diode type: with diode, it protects other electronics,
3) Temperature fuse type: With a temperature fuse on the face of the field core coil assembly, it disengages the clutch if the compressor should malfunction, protecting V-belt and bearing. Hence it is particularly suitable for serpentine belt arrangements,
4) Diode and temperature fuse type protects the electronics, bearing and V belt.
Bobbin and terminal (no leadwire) type Bobbin and terminal (no leadwire) type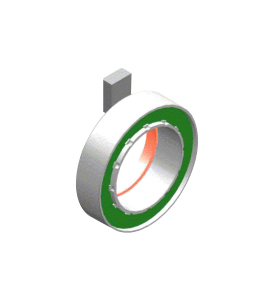 Bobbin and terminal (no leadwire) type is cost competitive and most suitable for large production. Many types of terminal to choose from. This type of field core coil can be designed with diode and/or temperature fuse.
Epoxy coil type Epoxy coil type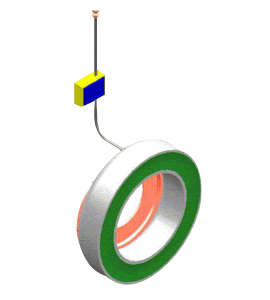 Epoxy coil type is suitable for low volume, multiple model productions. The design is flexible and it offers superior protection against water. It can also be made with diode.