ATT/ATI/ATB Type
tensoning Unit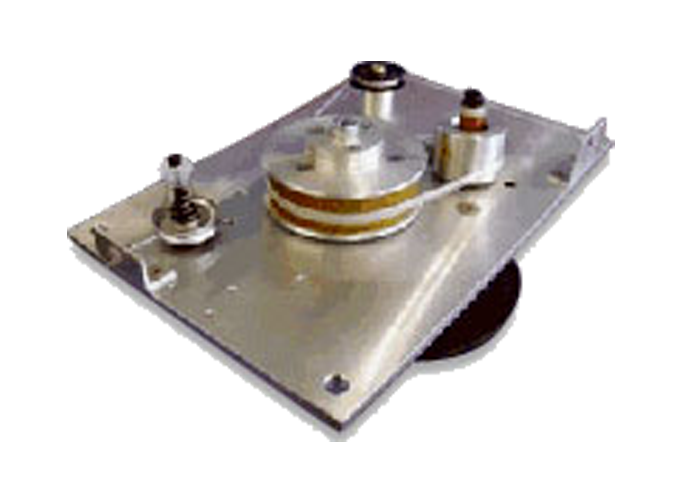 Features
・Powder/hysteresis brake, fiber pulley, control circuit combined into 1 unit.
・Incorporated with a micro computer, the unit offers extremelyhigh linear characteristics, along with the ability to fine tune each unit.
・Digital communication enables simultaneous/individual tension setting, as well as cutting down on cabling needed.
・Parallel circuit connections enable cut back on cabling.This enables remote communication with less cables.
・Various brakes for various tension ranges.
・Various pulleys for various fibers, yarns, and tapes.
・High accuracy for single spindles.
・Central control for multiple spindles.
・Individual control for multiple spindles.
Lineup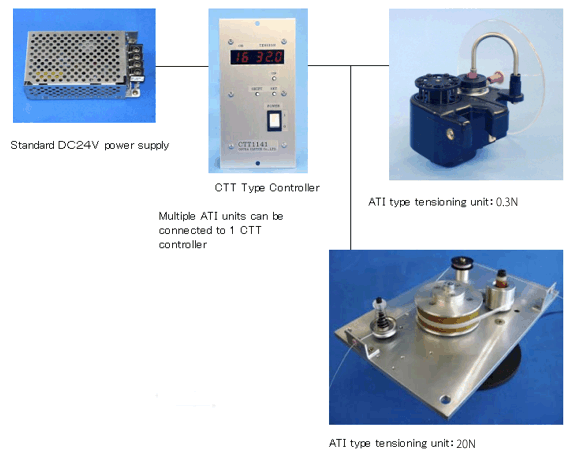 | | |
| --- | --- |
| ATT type: | Intelligent tensioning unit incorporated with micro computer for ultimate open loop control. |
| ATI type | Intelligent tensioning unit incorporated with micro computer for ultimate open loop control. |
| ATB type | For external control, used together with CTA/CTP/CTF type controllers. |
| Compatible tension range | 0.3N~20N |