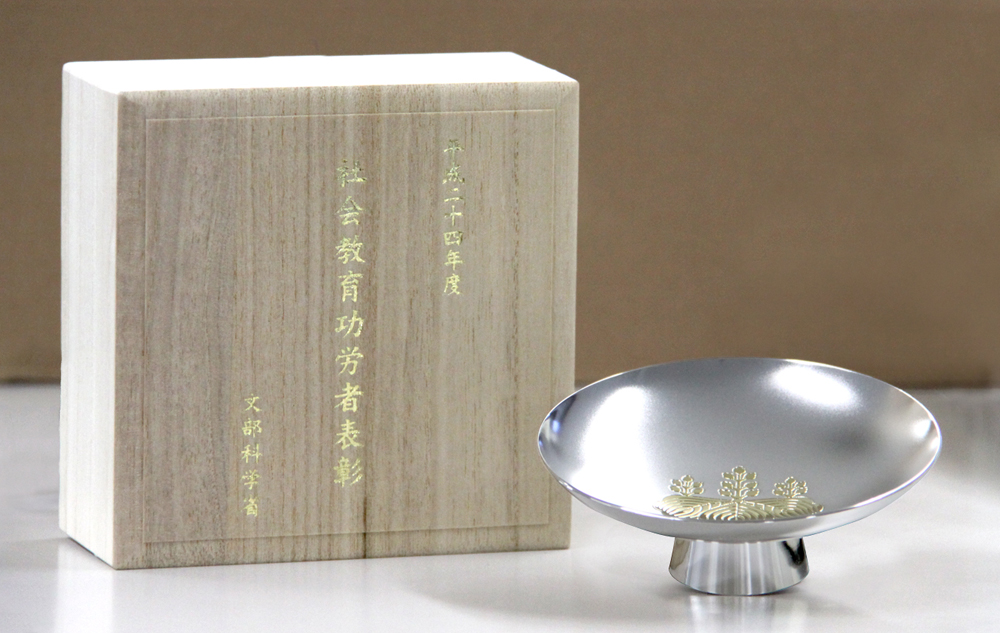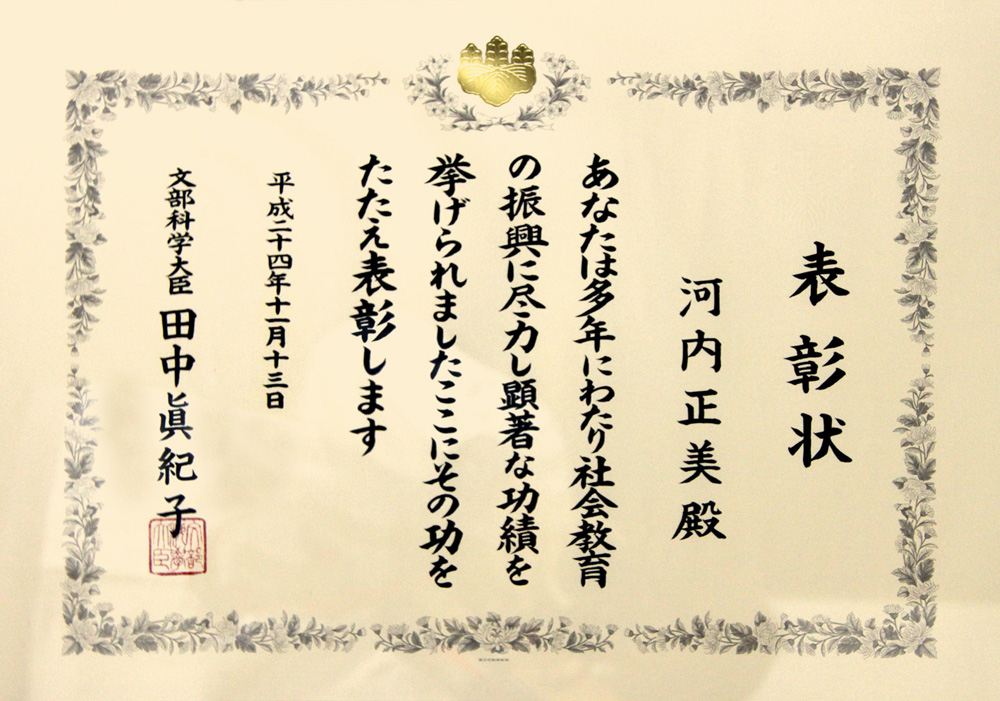 In November 13th, Mr. Masami Kawauchi has received the 2012 Social Education Award from the Ministry of Education, Culture, Sports, Science and Technology. 
 This award was for his long-time commitment to the social education/activities and his support of these related groups and organizations. 
 We will continuously support and participate in local activities in this field.