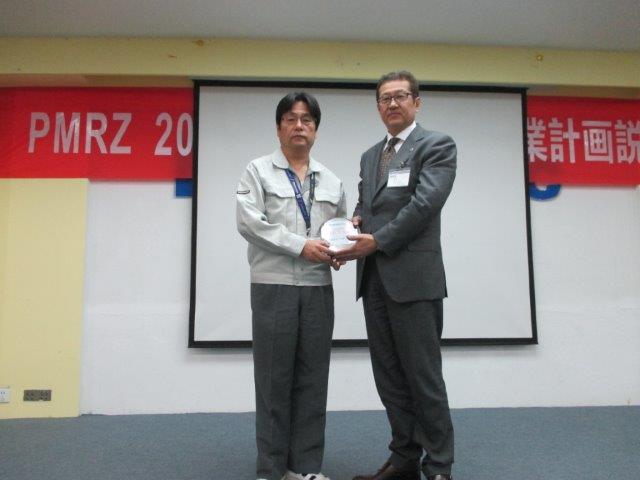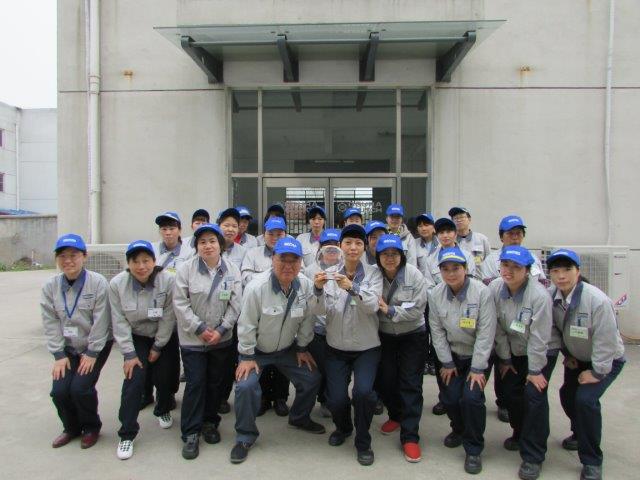 On March 18th, Panasonic Motor (ZhuHai) Co.,Ltd. held a business strategy and policy seminar. An award ceremony for 2016 superior supplier was held at the same time where Ogura Clutch subsidiary in China, Ogura Clutch Wuxi (OCW) received the superior quality award for stable high quality (no major quality issues for many years) and trust it has earned from Panasonic Motor by quickly responding to their concerns.
 The head of Ogura's sales department, Mr. Inokoshi (right in the picture) received the award from president of Panasonic Motor, Mr. Kondo.
 The award was presented to the entire staff of OCW at its morning meeting,which heightened the moral and sense of responsibility among them to maintain the current status of as a trusted supplier.
 OCW, as a comprehensive clutch and brake manufacturer will continue improving QCDDM (Quality, Cost, Delivery, Development, Management) and strive to exceed customers' expectation.