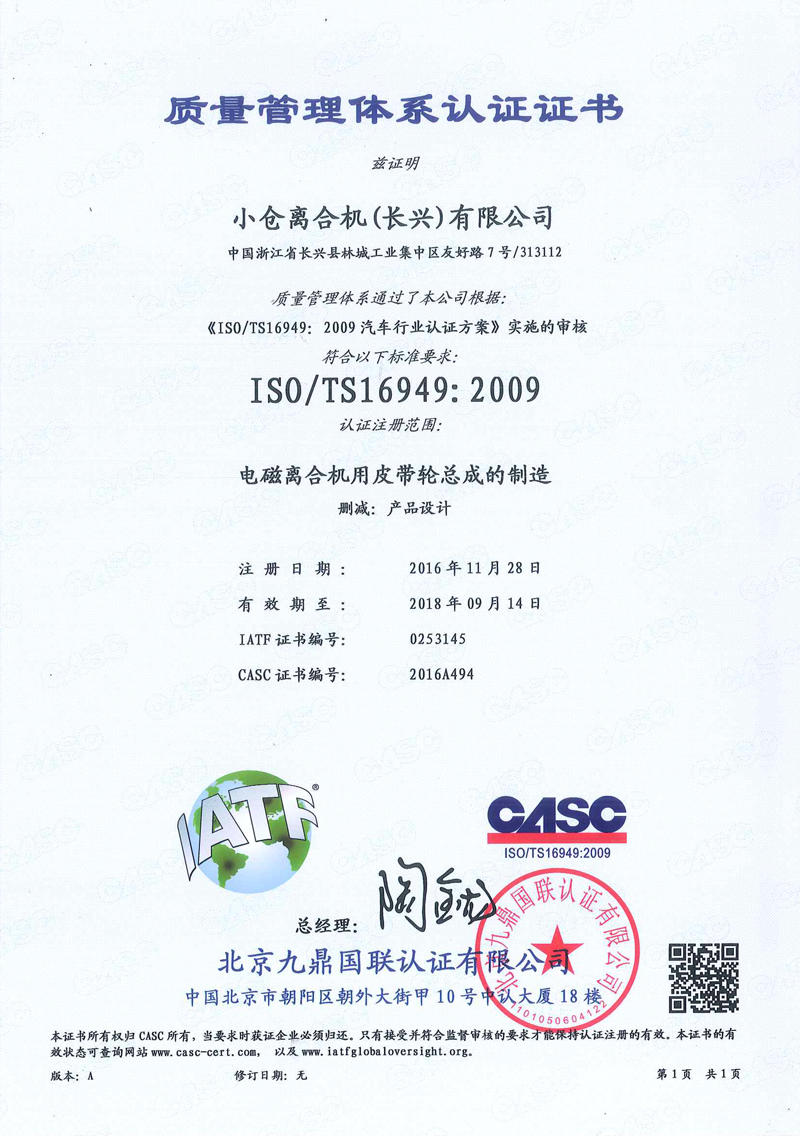 Ogura subsidiary in China, Ogura Clutch Changxing (OCC) passed a series of qualification processes by CASC (certification body in China: China Jiuding Automotive Supplier Certification Co. Ltd.) and acquired ISO/TS 16949 certification.
 OCC had already acquired ISO9001 in 2014, and additional ISO/TS 16949 certification shall lead to enhancement of overall management level by applying continuous improvement for process effectiveness to management of delivery and cost.
 Also in order to meet the increasing Chinese domestic demand, a new plant being built next to the existing plant is scheduled to begin operation at the end of 2017.
 ISO/TS 16949 principles and management system will be applied to this new plant in order to timely deliver high quality products to customers. Ogura believes that it will strengthen its relationship with its customers.