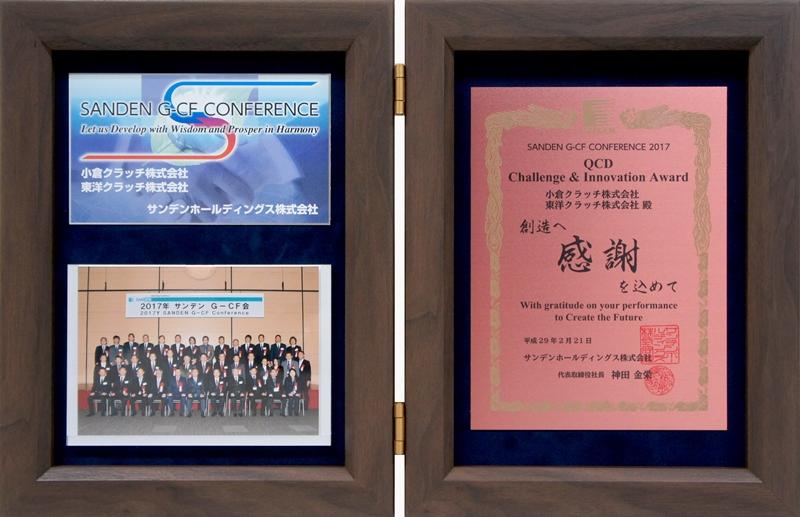 Last quarter, at the 2017 Sanden Holdings Global Supplier Conference, Ogura received awards for QCD (quality, cost, design) and C&I (challenge and innovation).
 From Sanden's 1,600 suppliers, the QCD and C&I awards are given only to the top suppliers that exhibit superior overall cost quality and performance that contribute to Sanden's overall success. There were a total of 84 suppliers invited to the event.
 61 were from Japan and 23 suppliers from outside of Japan. From the suppliers that were invited, only 14 received the QCD and C&I awards.
 Ogura's global QCD activities were recognized and highly praised by Sanden.President and CEO, Mr. Kanda, personally handed the plaque to Ogura.