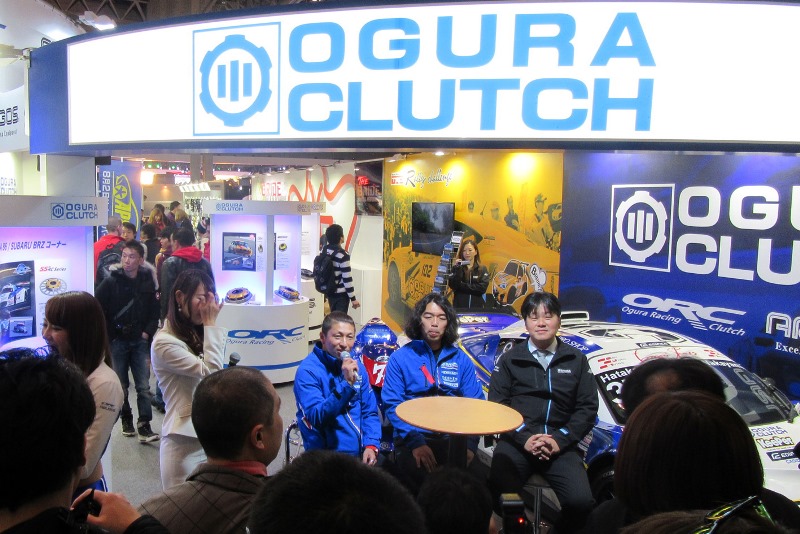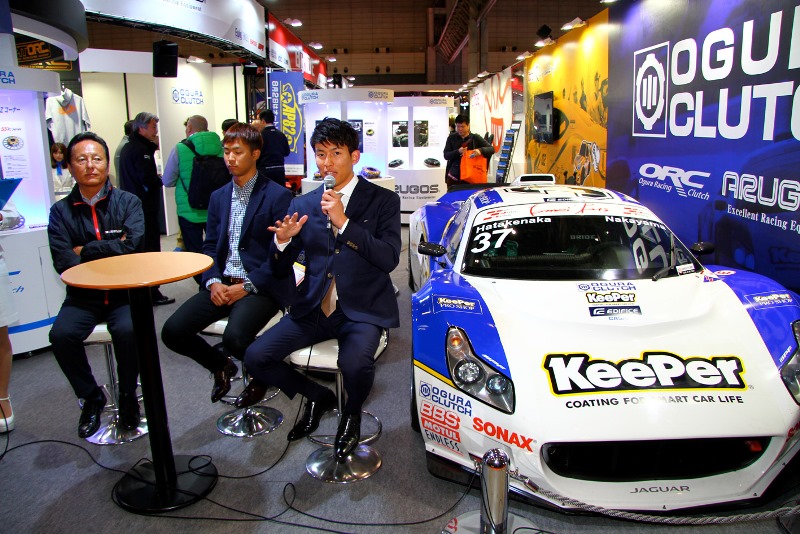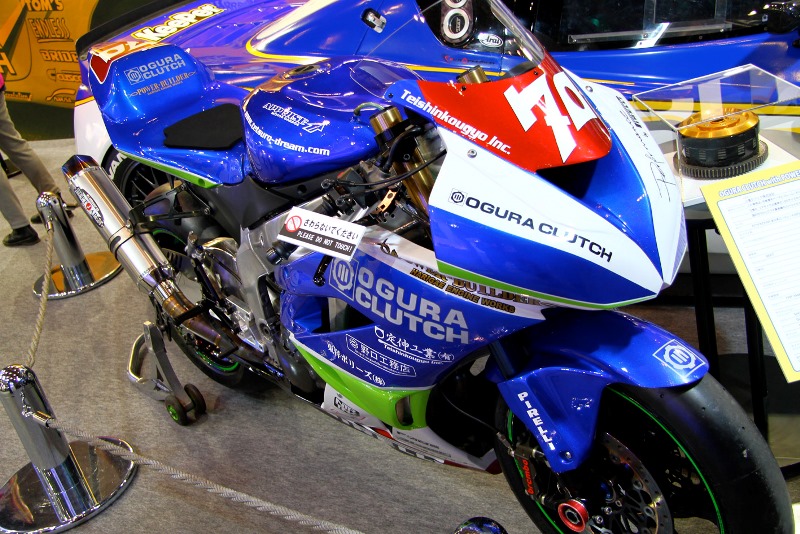 Ogura exhibited at Tokyo Auto Salon 2016 held at Makuhari Messe on January 15th (Fri)~17th (Sun). 
 Ogura showcased many racing clutches it has developed–among them, clutch for new Roadster.
 Ogura also exhibited a new clutch for motorcycle, named Slipper Clutch―technologies Ogura had developed for racing clutches for 4 wheel vehicles are now being applied to 2 wheel motorcycle.
 Kawasaki motorcycle, ZX6R equipped with Slipper Clutch and Inter Proto Series vehicle, named Kuruma equipped with racing clutch attracted interest of many attendees.
 A talk show was also held at Ogura booth―among the guests, Inter Proto Series producer, Mr. Sekiya and two racing drivers, Mr. Nakayama and Mr. Hirakawa. When Mr. Iwasaki from All Japan Road Race Championship took the stage, the conversation on race clutches on motorcycle excited the packed audience.
 Video images from TRD Rally Challenge were shown at the talk show–Ogura sponsored team has participated since 2014 and finished the 3rd last year, and it promoted Ogura's active involvement in motor sports.